Please be sure to let the thumbnails load completely before clicking on them to see the full-size pictures. Otherwise, you won't see the entire picture; you'll only see the part that has already loaded. To close each one, just click on it again.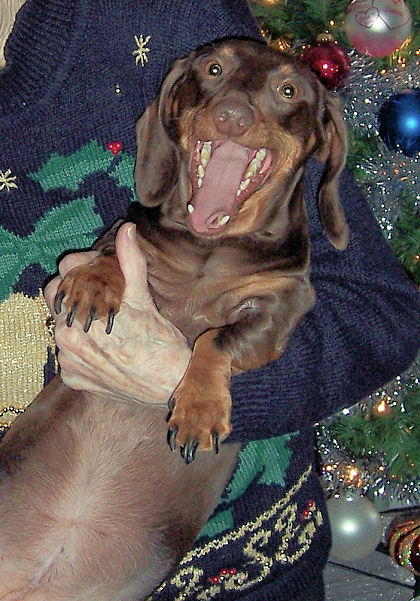 December 25, 2007 – Having stayed up late on Christmas Eve so that she could greet Santa, Pumpkin was a little tired on Christmas Day.
---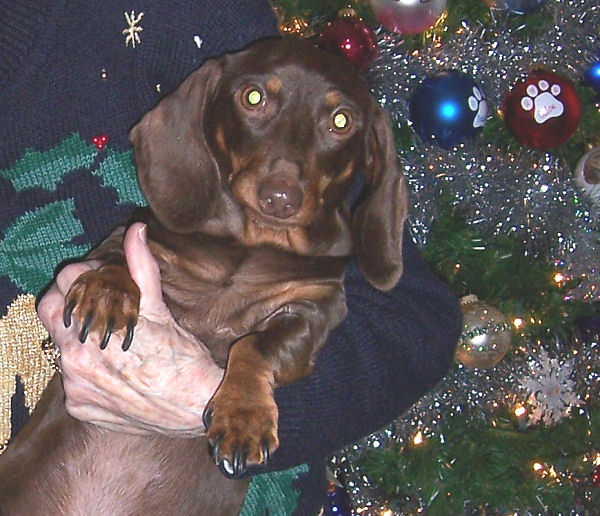 December 25, 2007 – Pumpkin. The Christmas balls just next to her belong to her (blue) and Chloe (red).
---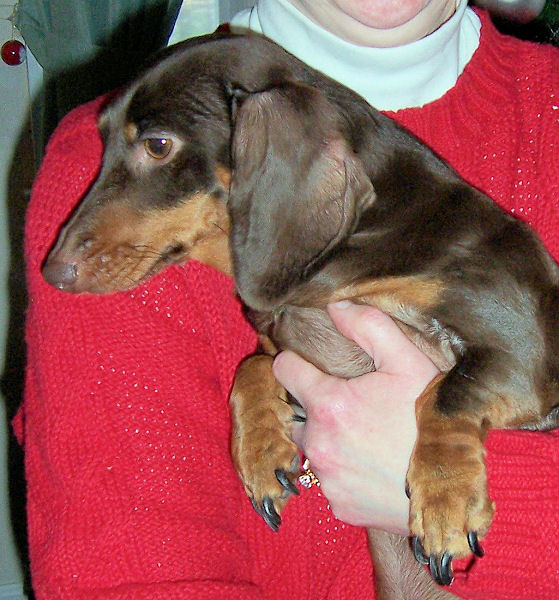 December 25, 2007 – Pumpkin.
---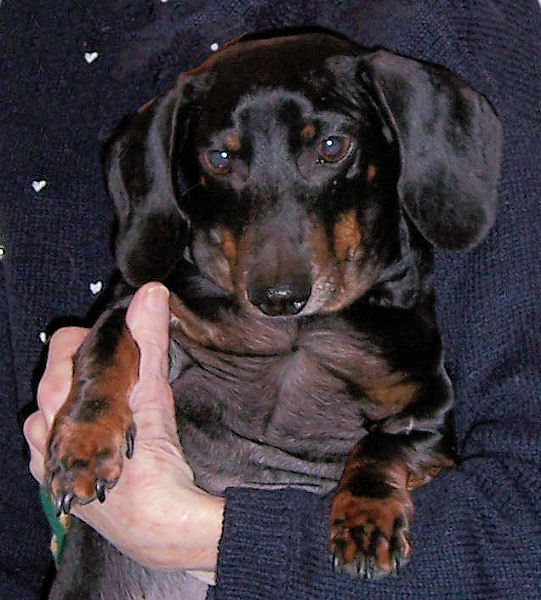 December 25, 2007 – Guido on his first Christmas with us.
---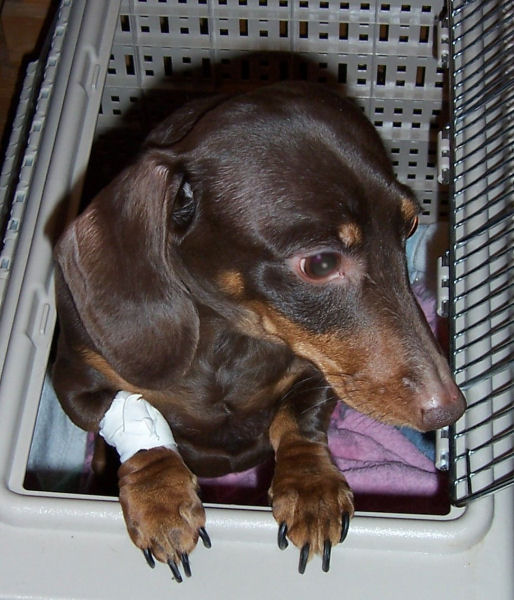 January 28, 2008 – Pumpkin had to have bloodwork done after becoming quite sick. Here's part of what she wrote detailing her experience in the Munchkin Newsletter: " I … had to be rushed to the doctor … after becoming terribly ill. Oh, it was just awful. I'll spare you the gory details, but let's just say that 'both ends' suddenly became extremely active and that I suffered something fierce. I barfed [not barked] at least 10 times within 10 minutes. It was awful. I really felt miserable. Oh, how I suffered. Did I mention that I suffered?

… I'm now on medication and feeling much better. My horrendous experience is now behind me and hopefully, so is my suffering. I did mention that I suffered, right?

… Although I'm feeling much better, I'm still recovering from my ordeal and my suffering. I'm attaching a picture of me taken the other day. I had to have a bandage on my leg because of the bloodwork that I had done. Don't I look adorable when I'm suffering? [I did mention that I suffered, right?]"
---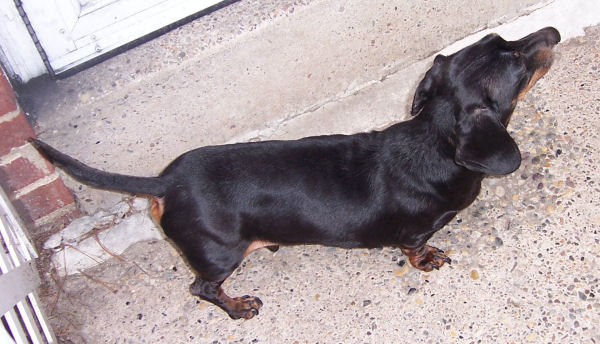 March 7, 2008: Guido – showing off his new trim physique after his weight loss!
---
Main Menu Home







This Page Was Updated On November 07, 2008



Free JavaScripts provided
by The JavaScript Source