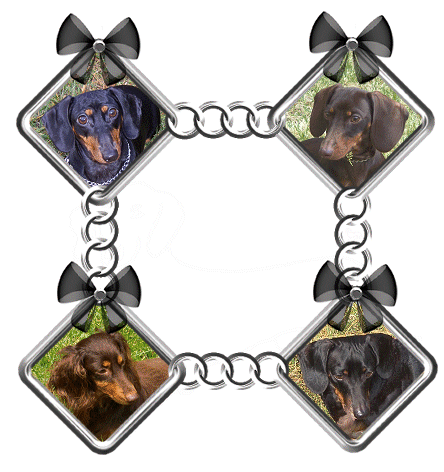 Chloe and Pumpkin's Munchkin Menu!
---
Our first Tribute Page is dedicated to Shamrock and Danke, both of whom died in March 2004. It was while researching their family tree that our family found us [their Grandparents came from the same kennel as our Great-Great-Great Grandfather]. If not for that connection, and the fact that Google listed the Terragethen link before the other kennel's own link, all of our lives might have been very different.
---
****Sienna and Guido: The Terragethen Years****

♥ Sienna and Guido at Terragethen

Our Parents (and a few of their friends) during the years that they lived at Terragethen, including many personal photos of Guido that have never been seen before, except by friends and family!
---
****Our Siblings!****

Here are a few of our Brothers and Sisters!

We would love to hear from any and all of our brothers and sisters! Please feel free to contact us! We'd love to get to know you!

♥ Pumpkin and Freddie

Our sister (from another litter), Pumpkin, and her (and our) half-brother, Freddie. Thanks to the help and cooperation of their family, we not only have pictures of them from their days at Terragethen, but - Coming Soon! - we'll be posting more recent ones of them - all in their own special section.

We've added a page for Freddie's mother, Syngin, and his grandmother, Kayla. You'll find the link on Pumpkin and Freddie's menu page (listed above). Just click on Freddie's name!

To "meet" Fred's grandfather, Bissy, please check the"Relatives and Friends" section (just below this section).
---
****Relatives and Friends!****

Our section for "blood" relatives and fellow former Terragethen residents [Dachshund, Poodle, Pom, Shih Tzu, etc]. Former residents of Clan of the Poodle and Utopia Poodle are also welcome!

We know that there are a lot more of you out there and we'd love to hear from you! Please feel free to contact us!

♥ Bissy and Noodle

Our half-sister, Noodle, and Bissy (Freddie's grandfather) found their Forever Home together. We've included photos from their time at Terragethen, plus several family shots from their new life. In addition, you'll find links to pages for Bissy's daughter, Syngin (Freddie's mother) and for Noodle's mother, Randa.
---
****Articles****

♥ Sienna - Adopting an Adult Dog

Sienna didn't join her "Forever Family" until she was five years old. This is the story of how it all came about and what her first few days were like in her new home. We hope that it will encourage people to consider the adoption of adult dogs (and cats, too!) And yes, we took our own advice - Guido was seven and a half when he joined our family in 2007.


♥ Shammi - Canine Cognitive Dysfunction Syndrome

Sadly, our late sister, Shammi, suffered from Canine Cognitive Dysfunction Syndrome ("Doggie Alzheimer's") in her later years. But a wonderful medication brought her back to her family and gave her peace and happiness in her final months.
---
---
****Our Other Pages****

♥ Chloe Tells the True Story of Thanksgiving

Think you know the real story of Thanksgiving? Well, you may change your mind after you you read this! With a little help from Pumpkin, Chloe tells what really went on in Massachusetts all those years ago!


♥ American Robins Eating San Jose Holly Berries

We had snow, sleet and freezing rain, followed by the "St. Valentine's Day Massacre" on our holly trees!


♥ The Munchkins' Wallpaper Menu!

We have a small collection of floral Desktop Wallpapers, all taken from our personal photographs and available in different sizes. Choose from among several Spring, Summer and Autumn photos. We hope you'll find something you like!


♥ The Munchkins' Favorite Links!

Our favorite websites, and some of our human family's, too!
---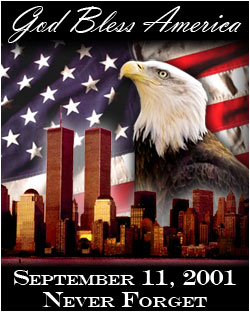 Home







This Page Was Updated On February 24, 2015



Free JavaScripts provided
by The JavaScript Source